Aluminium Trims for Architecture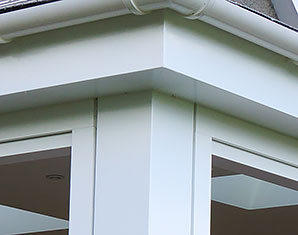 Archital can fabricate all kinds of aluminium trims to create the finishing touch to new or refurbished properties. This can include:
 ■ Flashings
 ■ Window Trims
 ■ Covers for posts and beams
 ■ Soffits
 ■ Guttering
 ■ Porch covers
We make pressings to your exact dimensions, usually with a 2 week turnaround from agreed specification and payment.
We can finish the pressings in most RAL colours plus various metallic, textured and anodised finishes. 
Some examples of what we can do: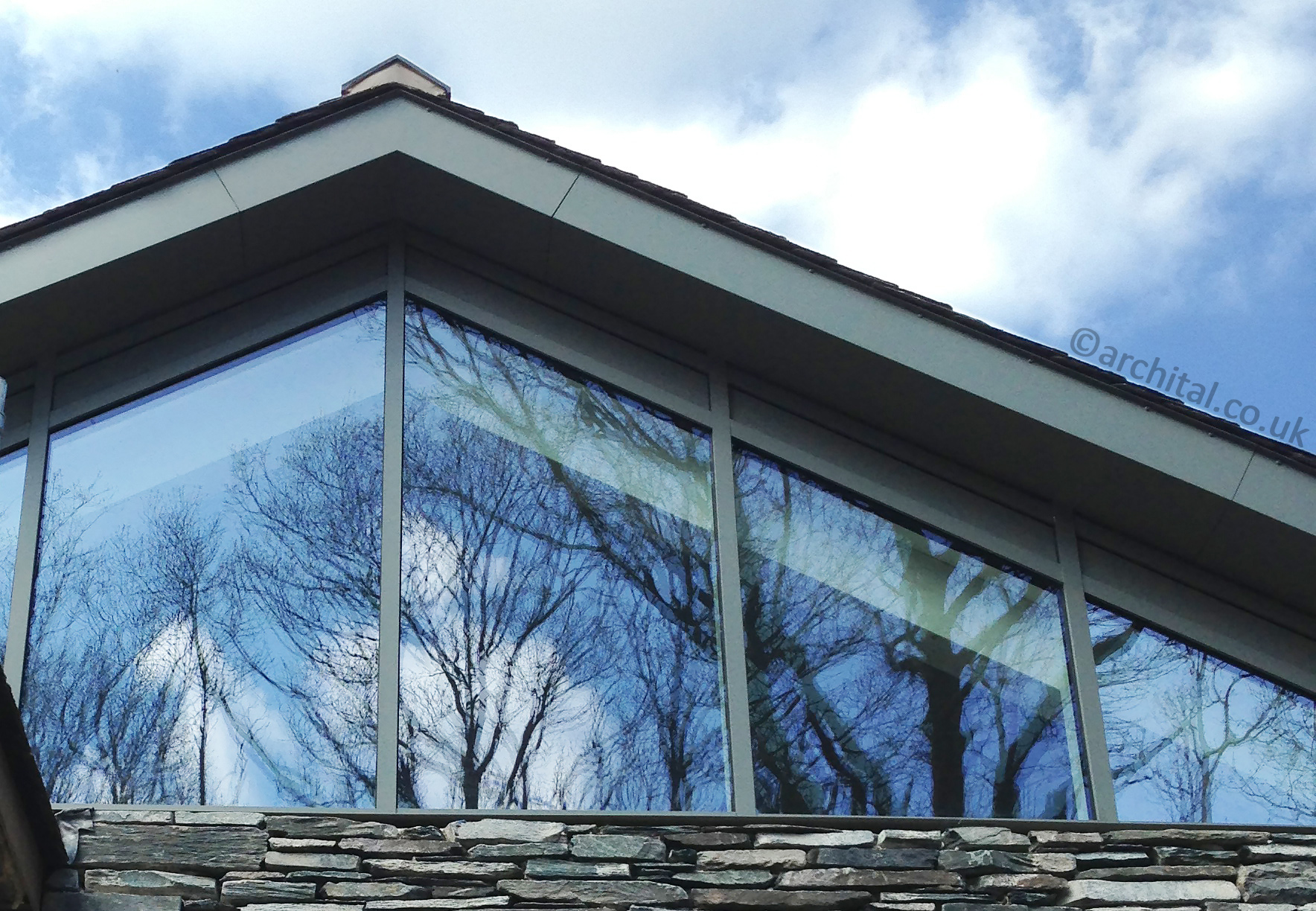 Aluminium Soffits
Finished in a RAL colour to match the Kastrup windows.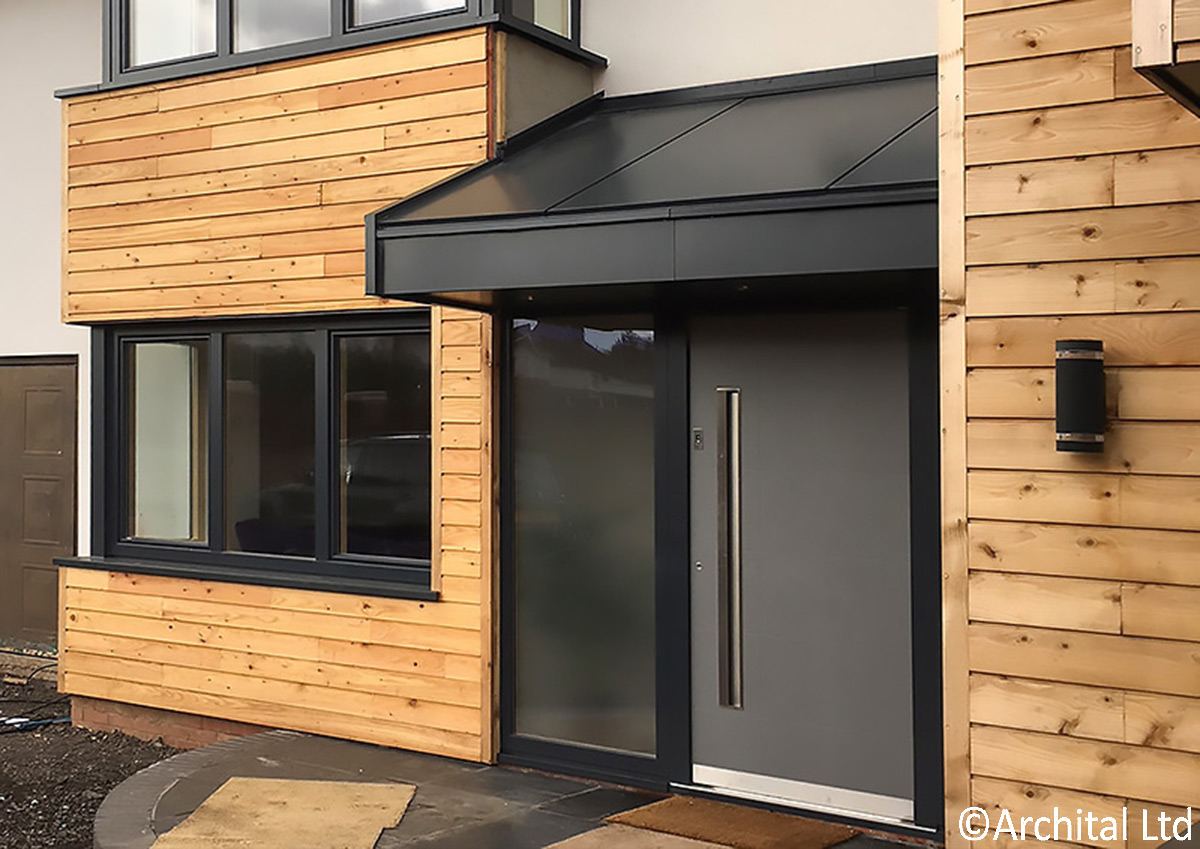 Porch cladding
The aluminium cladding on this entrance porch was the perfect finishing touch to this refurbished home.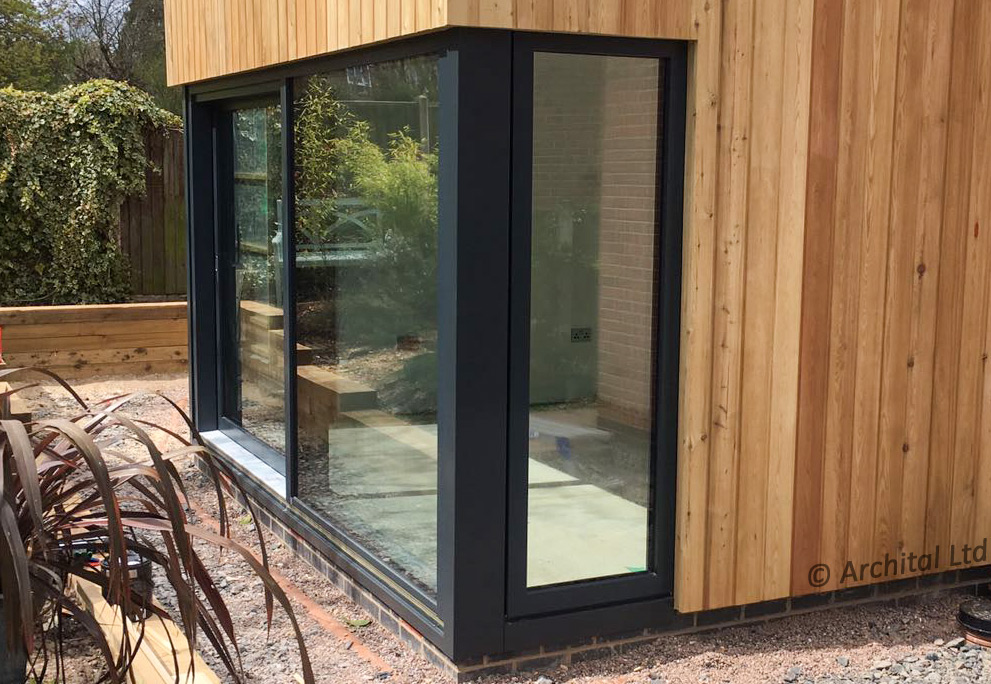 Corner Post cover
Essential trim where windows are fitted against a steel corner support. With a matching colour, it looks an integral part of the window frame.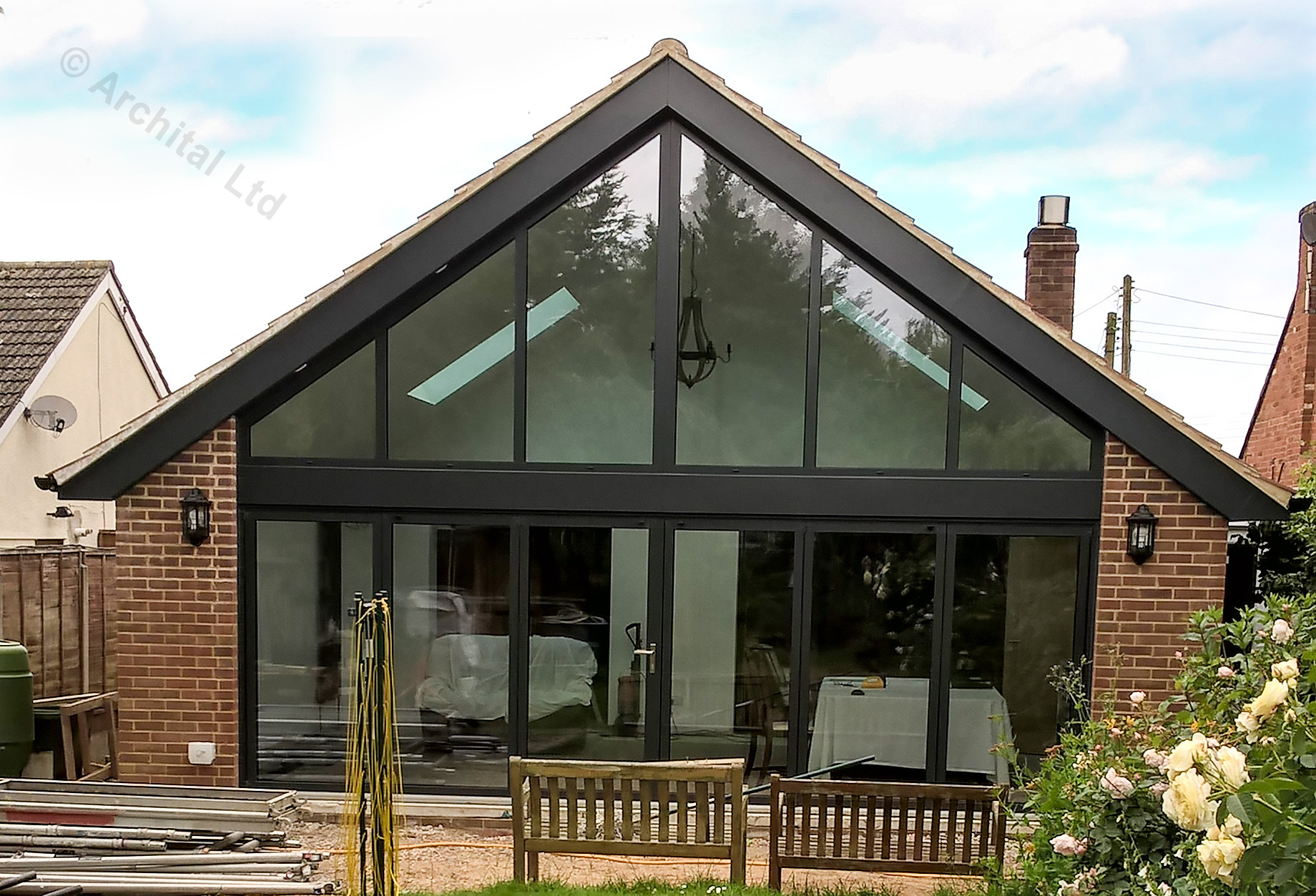 Beam trim and soffits
An attractive finishing touch on gable windows where there is a horizontal structural steel beam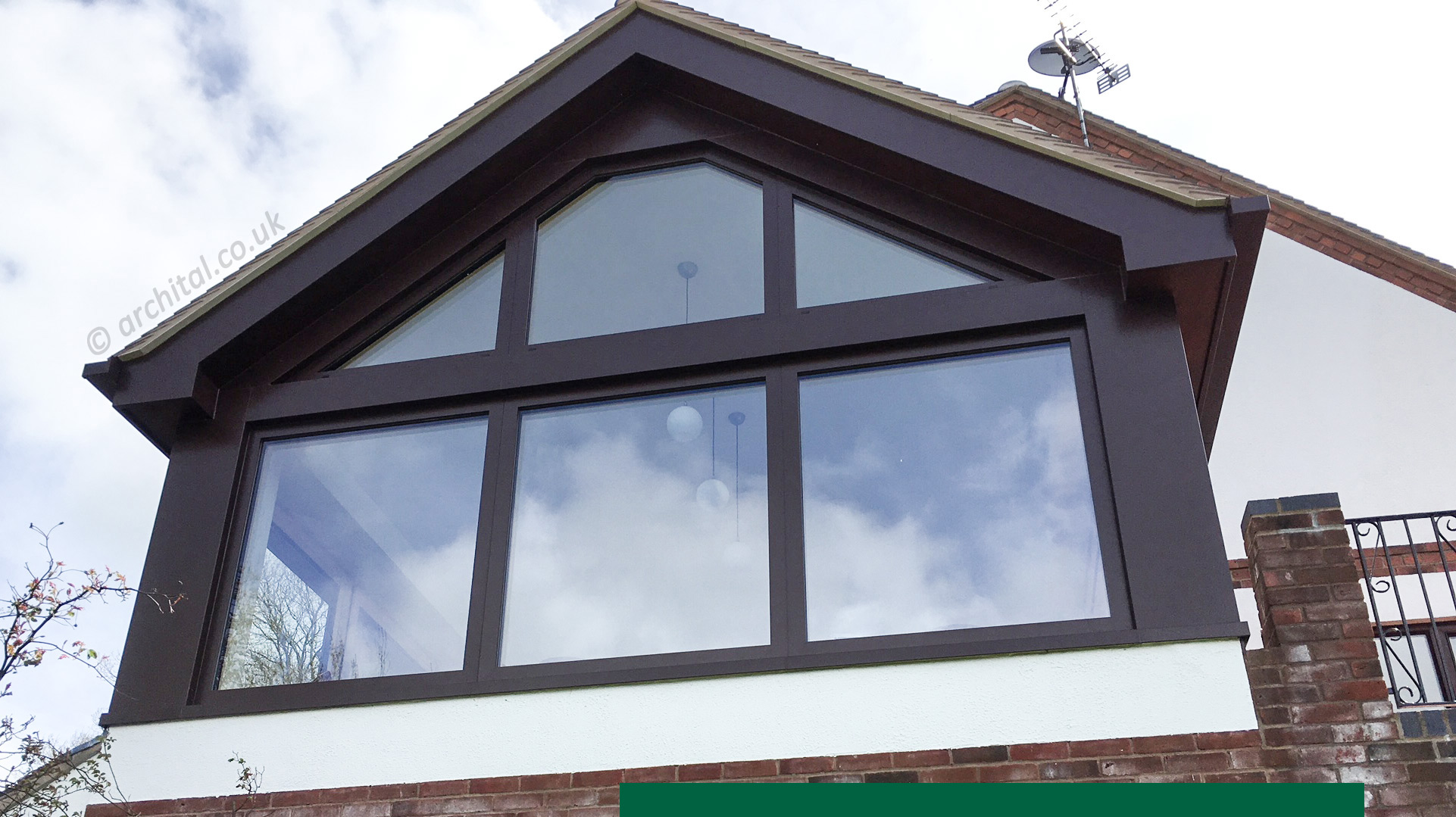 Beam cover trim, corner post trims and matching soffits
Another example of how matching trims can complete the architectural design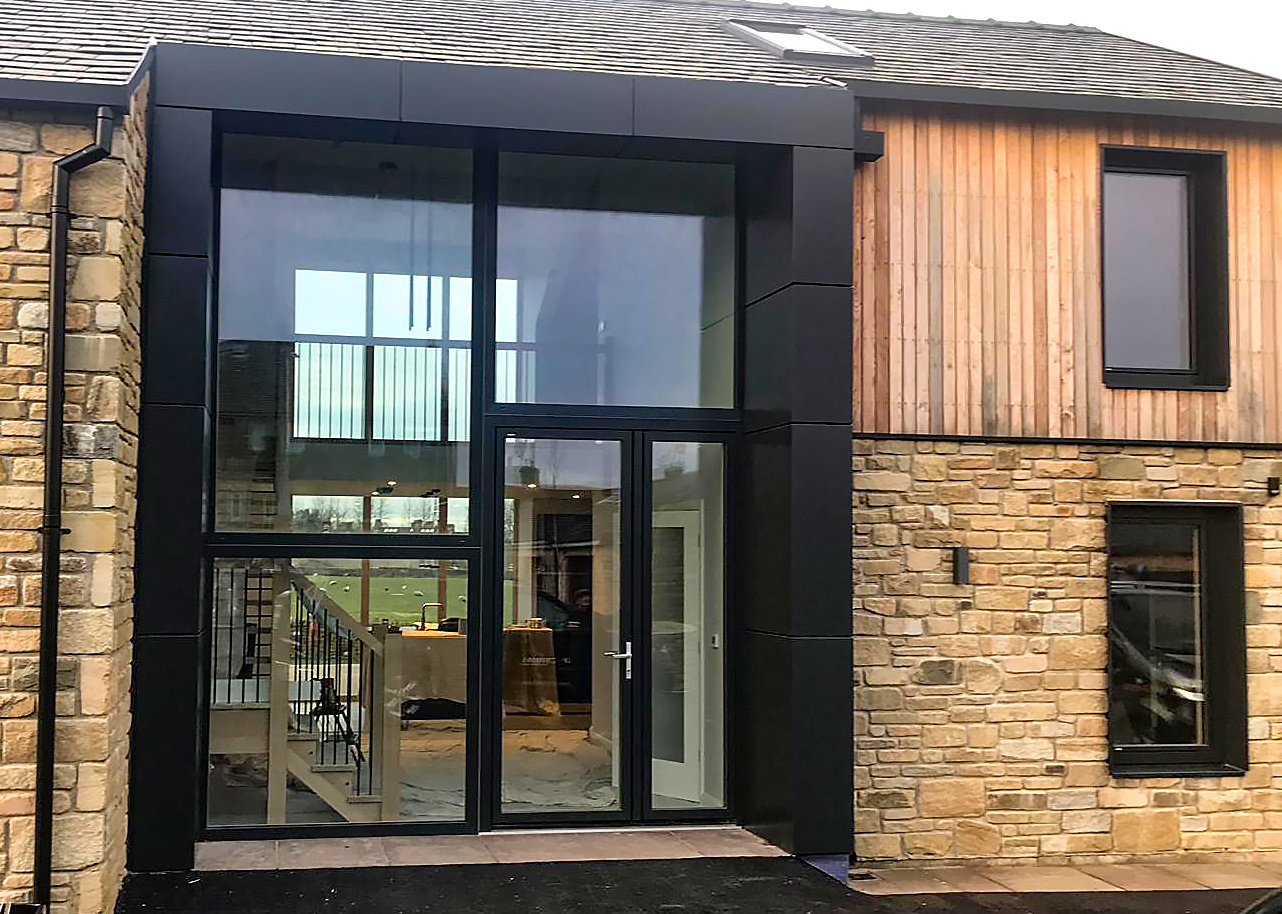 Decorative cladding and window reveals (aka window lining)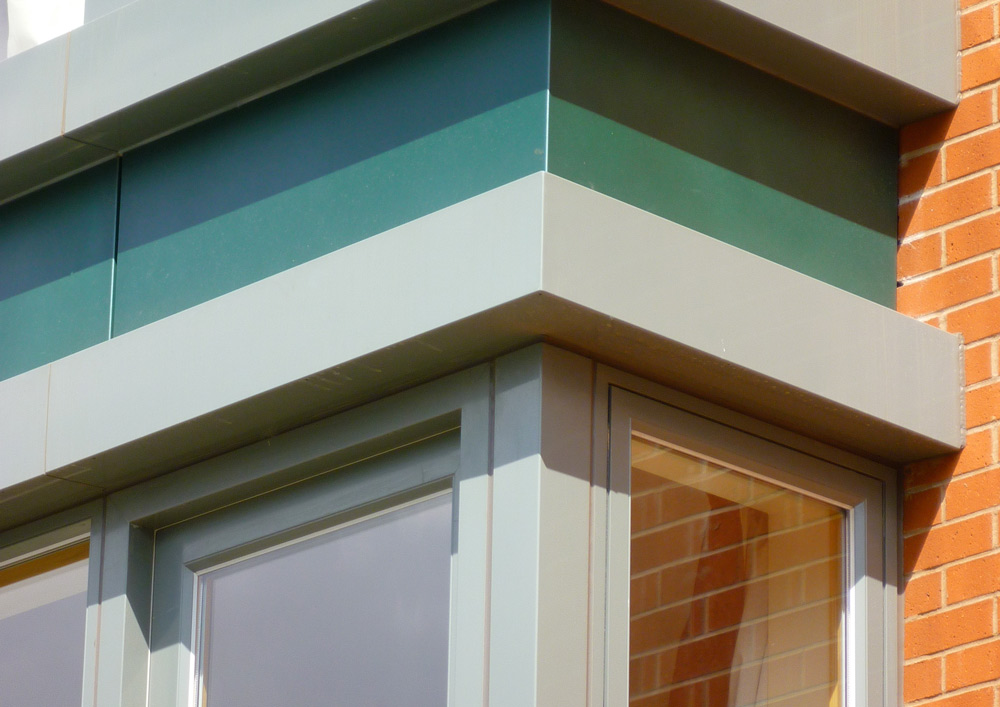 Trims & Covers